Heated towel rails add a touch of luxury and practicality to your bathroom
Heated towel rails are growing in popularity through out Australia as more and more people are realizing the benefits. With the option of hard wiring the heated towel rail to your existing bathroom switches, there is no need to have any ugly cords on display. Modern electric heated towel rails are efficient, convenient and look great as a design feature in bathrooms. The windy cold winter months make heated towel rail installation in Warrnambool especially beneficial.
Why should you install a heated towel rail in your bathroom?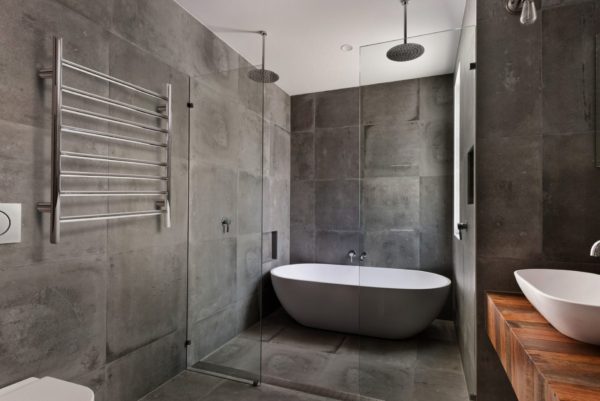 Keep your towels warm, dry and fresh
There is nothing worse than bath mats that just won't dry, or musty towels hanging on the back of the door. Keep your towels dry and fresh this winter with a heated towel rail.
Particularly in winter, heated towel rails provide a convenient way to dry out your towels while they're hanging up between uses. This saves you from having to put them in the dryer to get rid of that musty smell. Being energy efficient is especially important when looking at heated towel rail installation in Warrnambool, due to there being so many chilly winter days!
Bathrooms are a very wet and steamy environment, which creates the perfect situation for mould to grow. This is evident during the winter months here in Warrnambool as bathrooms can stay damp for days on end. Heated towel rails not only keep your towels dry but also prevents mould. Giving your towels the best chance to dry in between uses also helps keep your towels hygienic for longer.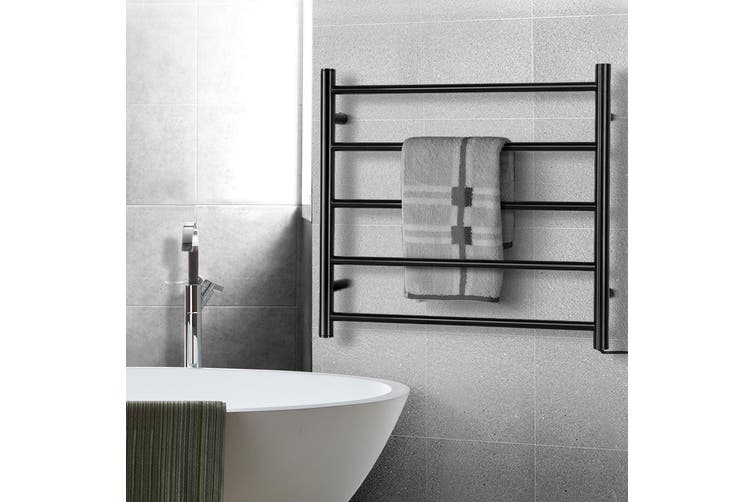 Heated towel rails are very energy efficient
Most heated towel rails use between 60-120W of power. This makes them a much more energy efficient way to keep your towels dry and warm than running your ducted heating, radiator heater or putting them in your energy hungry 1800W clothes dryer. The energy efficiency of the heated towel rail can also be increased by installing a timer. This allows the towel rail to be programmed to only heat when required.
Modern electric towel rails use a dry heating element. This means they do not rely on heating liquid inside the rails like hydronic versions. This is more efficient as it does not lose as much heat to the surrounding room. When a towel is placed over the rails, the heat is trapped and causes the temperature within the towels to rise to around 50-55 degrees.
Keeping your towels dry between uses also saves on water and electricity, as you won't have to wash them as often or use your dryer.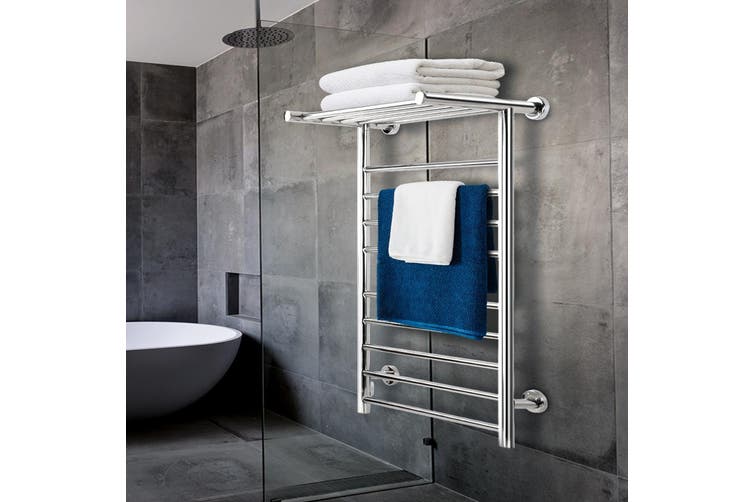 A trendy bathroom feature
Heated towel rails can be an eye-catching design feature in bathrooms. Modern designs can look great as a centerpiece, or can be sleek and discrete depending on your style.
From single rungs to full ladder rails, stainless steel to black finishes, there is an option to suit every home.
Heated towel rails are no longer just a luxury item. They are a convenient and practical solution to keeping your towels warm and your bathroom dry during the winter months.
If you're looking for advice on heated towel rail installation in Warrnambool or would like a heated towel rail professionally installed, get in touch with Coopers Electrical today!