Intercom System Installation Warrnambool
Want to see who is at the gate within the safety of your home?
Modern intercom systems do so much more than simply allow you to screen who's at the door or gate without having to open it. You can also monitor selected rooms in your house, stream music, open your door or gate remotely and even keep an eye on the kids.
Coopers Electrical can supply and install a wide range of Intercom Systems that allows you to see whos at your front gate and provide you with advanced security.
For peace of mind why not add CCTV to your intercom system? Cameras can be viewed on your internal intercom monitor or via the mobile phone app. Camera's can be setup to record footage directly to an internal SD card, no NVR required.
Want more control over security in your home?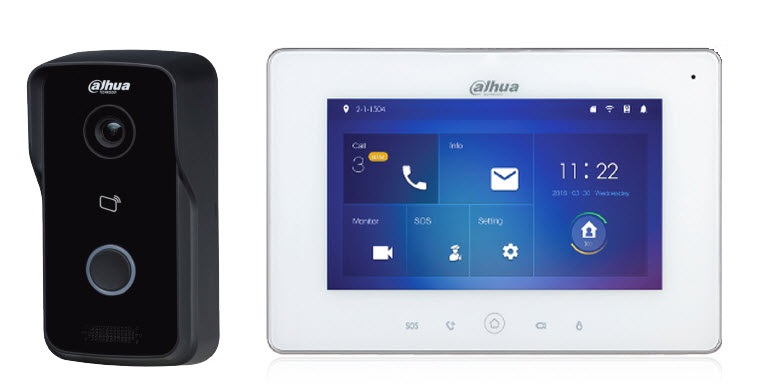 We always recommend an IP based system when budget allows. An IP system can be integrated into existing IP CCTV and will future proof your installation. The Dahua IP Video Intercom offers the following advantages over the standard package:
Includes Internal Touch Screen Monitor so you are not reliant on your phone & internet connection to use the system
Answer your door remotely using the included mobile app
Can be integrated into an existing IP CCTV System for continuous recording
Option to Flush Mount with Stainless-Steel Finish on Outdoor station for durability
Smart analytics including Motion detection