Fan Installation in Warrnambool
Ceiling fans are making their way back into the trends of modern-day living making fan installation in Warrnambool more popular than ever. Creating that extra air circulation in the home provides families with affordable and energy-efficient cooling options for their homes. Ceiling fans provide cooling air flow in the summer, and when paired with heating are also able to circulate warm air around the room.
Benefits of Ceiling Fan Installation in Warrnambool
Ceiling fans offer a host of benefits to homeowners. These include: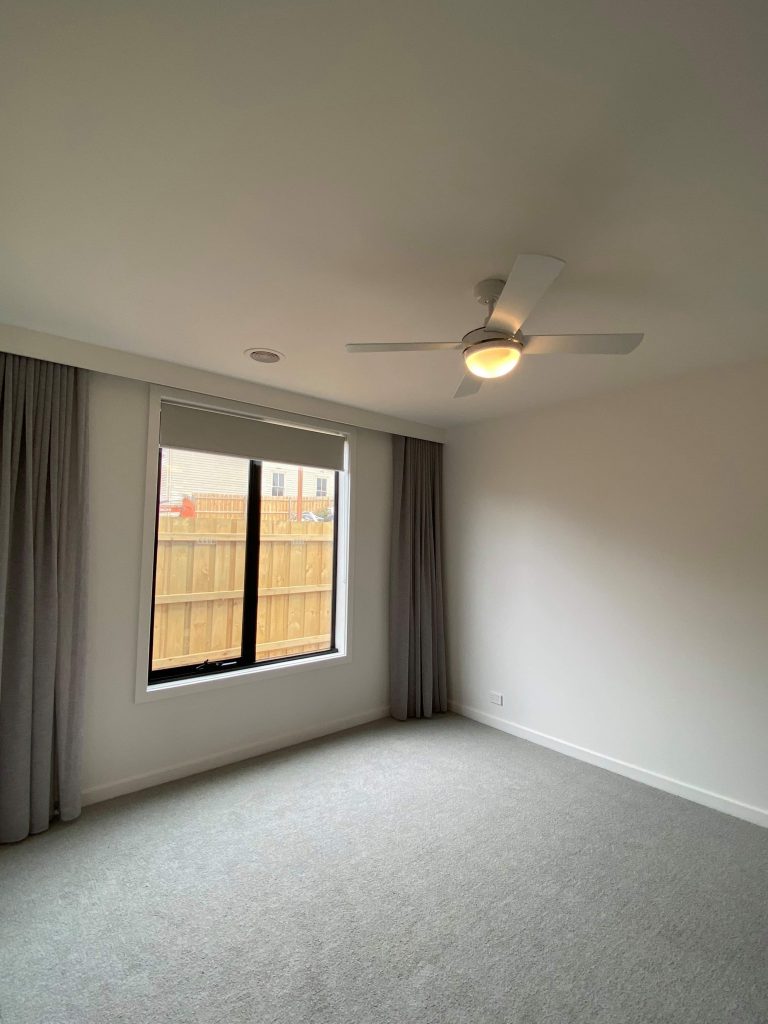 Reduced energy costs: Ceiling fans don't actually reduce the temperature of a room. However, the air they circulate can make a room feel three to four degrees cooler. By setting the thermostat a little higher to take advantage of the fan's air circulation, you can save up 30 to 40 percent on your utility bill. Ceiling fans with the Energy Star label can help you save even more.
Added decorating style: With so many different kinds of ceiling fans on the market, it's easy to find the perfect one to complement any decorating style. Ceiling fans for kids' rooms are available in all kinds of themes from ladybugs, flowers, globes, sports, and more. A unique ceiling fan is not only functional, it can also serve as the focal point of a room. Some fans even offer interchangeable blades so that you can change the style of the fan without having to replace the motor.
Layered lighting: Most ceiling fans come with an added lighting fixture that you can use to add a beautiful, layered texture of light to your room.
Versatile placement: Ceiling fans aren't just for the living room. Install them in bedrooms, kitchens, porches, or any room you want constant air circulation.
Year-round use: You might think ceiling fans are just for summer use. Not true. Ceiling fans have a switch on the base that allows the blades to reverse to help disperse warm air downward during the winter.
When considering a fan installation in Warrnambool there are a few things to consider:
What is the height of your ceiling?
What blade material?
Do you want reversible rotation?
Do you need a light?
Do you need remote controls to turn your fan on?
Knowing what you want and what will fit in your home will make choosing a ceiling fan easy. If you need help don't hesitate to get in contact with our helpful team.
Fan installation in Warrnambool has been hugely popular in both new and existing homes.
Here are just a few examples of some fans from Brilliant Coopers Electrical can supply and install: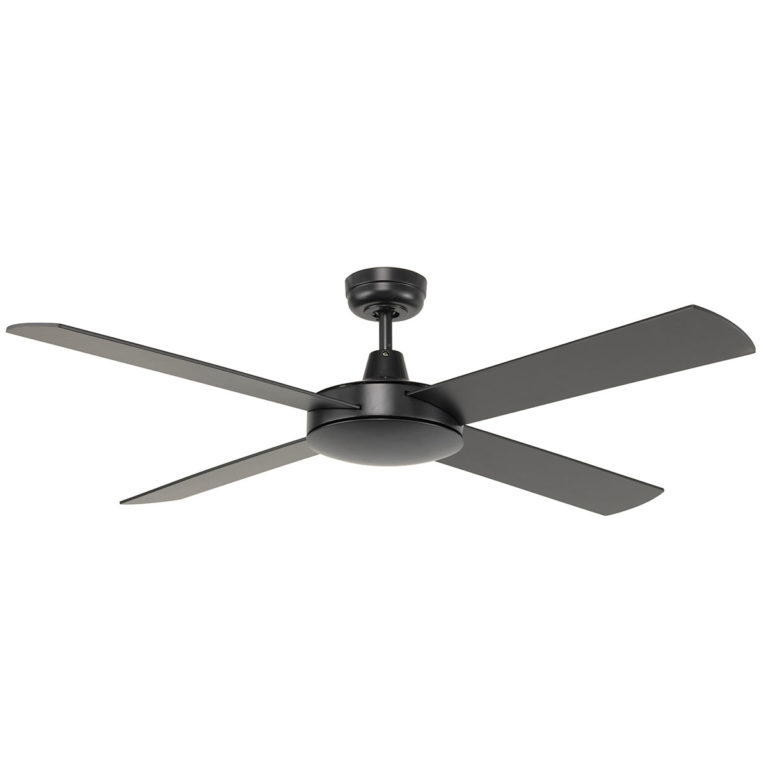 Enjoy your living room again with a TEMPEST
This fan will cool your rooms right down and will fit nicely into your modern home with their die-cast aluminium body and canopy. It's All-Season technology and quiet operation make it perfect for those hot summer nights.
Specifications:
SIZE: 52" (1320mm)
MOTOR: AC Motor (50W)
CONSTRUCTION: Diecast Aluminium
BLADES: 4 x Painted Plywood
BLADE PITCH: 11 degree
CONTROL: Wall Control (3-speed)
COLOUR/S: White/Black/Brushed Aluminium/Oil-Rubbed Bronze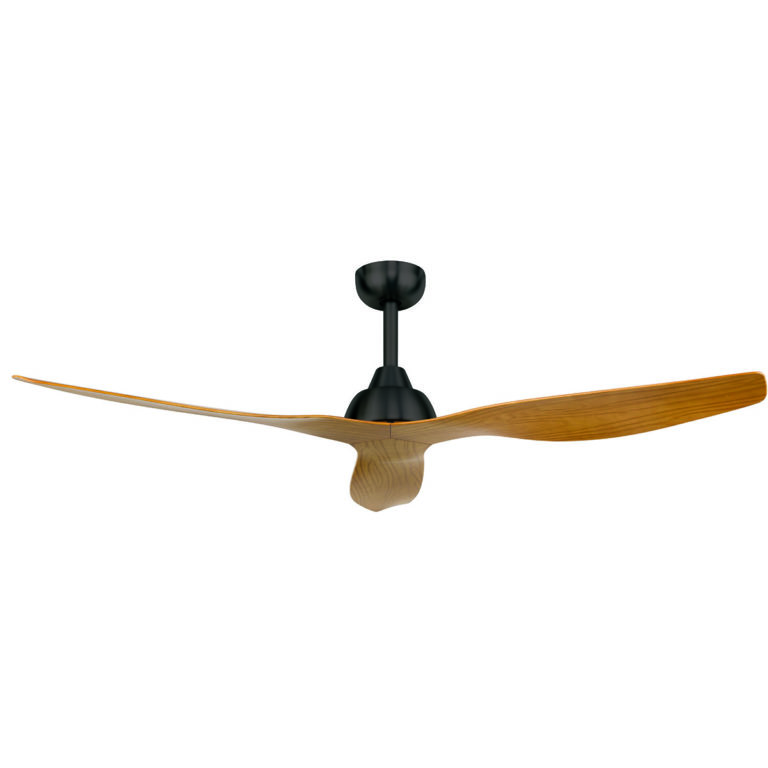 Settle in with the BAHAMA
This fan will have you feeling comfortable all year round with 5 speeds and the option for reverse function.
Specifications
RATING: DC Motor
SIZE: 52" (1320mm)
MOTOR: Energy Efficient DC Motor (32W)
CONSTRUCTION: Metal Body and Canopy
BLADES: 3 x Durable ABS blades
BLADE PITCH: 14 degree
CONTROL: Remote (5-speed) with reverse function
COLOUR/S: Charcoal with maple finish blades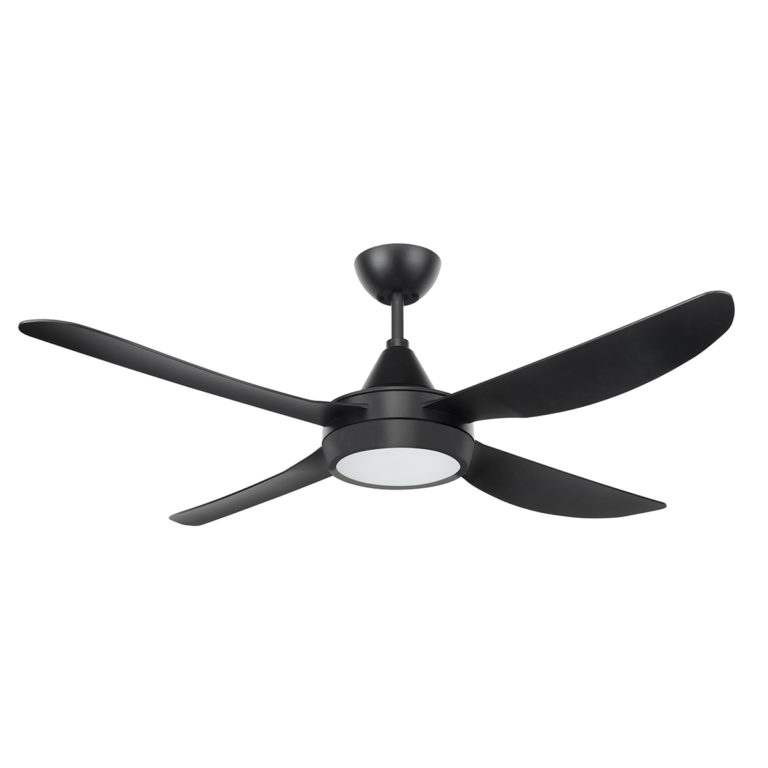 Kick back with the VECTOR
You will feel cool all summer with it's durable ABS plastic body and canopy. It's Ezy Fit technology even make them easy to install and use with a remote control.
Specifications
SIZE: 48" (1200mm)
MOTOR: AC Motor (50W)
CONSTRUCTION: Durable ABS Plastic Body and Canopy
BLADES: 4 x Ezy-Fit ABS Plastic Blades
BLADE PITCH: 14 degree (effective)
CONTROL: Wall Control (3-speed)
COLOUR/S: White